Mission
AgArts imagines and promotes healthy food systems through the arts.
Arts and Agriculture
There are many examples of the power of the arts-and-agriculture connection, and as the sustainable food movement has begun to mature, those connections are multiplying rapidly in a renaissance of creative ideas and projects. Artists have always been deeply inspired by nature, but now the urgency and passion of the food movement gives this enthusiasm tremendous relevance. At the same time, creative aspects of food-related activities are enjoying new recognition and value as sustainable agriculture encourages a more personal relationship with food sources. As the steering committee of AgArts works to compile a rich list of current art and agriculture projects, here are a few key examples: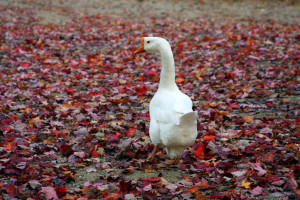 Mary Swander's Farmscape, a verbatim play based on interviews of farmers and others in the changing rural environment, has been performed throughout Iowa. Farmscape addresses such key issues as the death of the family farm, CAFOs, urban sprawl, and genetic modification. Audience members have said that seeing the production inspired them to change their whole way of eating.
Writer and photographer Lisa M. Hamilton's Real Rural exhibition of people and places from rural California has reached audiences throughout that state. In early 2012, an ad-art campaign on Bay Area Rapid Transit trains displayed some of these portraits, and Real Rural was featured in Pop-Up Magazine, a live performance at Davies Symphony Hall in San Francisco. Large-scale prints from Real Rural were shown alongside vintage photographs in the show I See Beauty in this Life, at the galleries of the California Historical Society. Audubon magazine described Lisa's related book Deeply Rooted as "an eloquent tribute to unconventional lives," adding, "Deeply Rooted offers us the seeds of change for how we produce food."
Deborah Garcia Koons' film called The Symphony of the Soil   that re-envisions soil as an essential yet underappreciated resource that sustains many forms of life, including the crops that feed us. Although few think of dirt as scarce, in the United States, topsoil – the uppermost 6 to 8 inches of earth rich in minerals and alive with microbes – is degrading in quality and quantity.
AgArts sees these examples, and many others, as early models that can inspire a strong organization of distribution channels, a digital portal, and support of arts and agriculture creative content.
Expanded Mission
AgArts seeks to create and support a dynamic and positive action toward a sustainable future by supporting, promoting, and engaging artistic work that draws its material from the agricultural world. We plan to do this in a number of ways, detailed below, with the goal of educating, entertaining, provoking thought, and transforming people and communities in a positive way, in their relationships to and within our food system.
Content and Activities
The national AgArts organization will support, through its organizational outreach as well as direct sponsorship, visual, literary, multimedia, and performing artists addressing agricultural and food-related issues in their work, with a focus on excellence and innovation.
AgArts will facilitate the presentation of powerful arts experiences, including developing an awards program that allows the commissioning of yet to be produced works.
AgArts will provide an annual or bi-annual forum for the exhibition of artistic work by farmers, agronomists, chefs, gardeners, horticulturalists, and others who strive to incorporate the creative arts and the complex work of human agriculture, including a workshopping component that allows practitioners to meet and get to know each other.
AgArts will serve as a clearinghouse and resource for those seeking information and education about arts and agriculture.
AgArts will work with educational institutions at all levels to bring ideas about food and agriculture into arts education (and vice versa).
AgArts will develop a funding channel and/or funding ideas/templates for agriculturally-focused artists.
Structure and Distribution Channel
AgArts seeks to develop a national network of institutions and venues to be partners in content creation and presentation. Many forms of art begin locally, but their impact is broadened and enhanced by a network of venues, stages, and screens. These may be found in colleges, universities, town halls, institutes, historical commissions, museums, public greens, and other places where communities gather. A membership network will make it possible for AgArts to rapidly gain access to venues and communities, and these communities, in turn, will be able to efficiently tap into a network of AgArts content.
AgArts Online
We envision an AgArts Internet portal as a central destination to foster connections and enable networking among the diverse and disaggregated arts and agriculture communities. AgArts looks to 100,000 Poets for Change as one structural model to emulate.
There are many ways that a central AgArts website can provide outreach and support for member individuals and groups:
AgArts could provide a framework for regional groups, providing information on the website to help with organization, structure, and local fundraising events.
AgArts can lead in media relations by providing media kits to publicize projects;
AgArts can help to assure audience involvement and discussions via tools such as curricula for university classrooms, reading lists for book discussion groups, recommended speakers, providing information on AgArts events and performances (plays, exhibitions, dance performances, etc.) available to sponsoring organizations, and a clearinghouse of links to websites of like-minded organizations.
The AgArts website can become a destination on its own where consumers and institutions can access all forms of art optimized for the Internet.
Join Us
If you would like to be a part of this growing community, please click here.