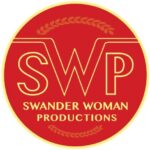 Mary Swander is an award-winning writer of drama, poetry and nonfiction with a national and international reputation. She has published books with major New York publishing houses as well as university presses. She has won grants and awards from such places as The National Endowment for the Arts, the Whiting Foundation, and the New York Foundation for the Arts. Her latest book is The Maverick M.D., a biography of Dr. NIcholas Gonzalez
The Iowa Women's Hall of Fame recognized Mary Swander recently by naming her as one of the four honorees for 2022. Read more here.
Mary Swander is the Artistic Director of Swander Woman Productions, a theatre troupe that performs dramas about food, farming, and the wider rural environment. She is also the Executive Director of AgArts, a nonprofit designed to imagine and promote healthy food systems through the arts.
Swander's productions include Map of My Kingdom, Vang, Farm-to-Fork Tales and Squatters on Red Earth.
Map of My Kingdom – A play tackling the critical issue of farmland ownership transition.
Vang – A drama about recent immigrant farmers.
Farm-to-Fork Tales – An evening of stories with YOU as the storyteller.
Squatters on Red Earth – A drama about a peaceful encounter in the midst of the U.S. white settler land grab.