News about AgArts
Newsletters
View our recent newsletters here →
Press and Media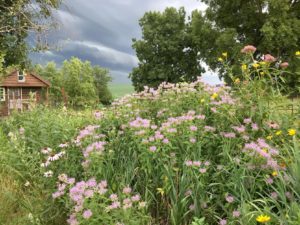 December 2020 – With Manning sensibilities, former Iowa poet laureate finds podcast voice, Carroll Times Herald.
November 2020 – Iowa Public Radio's Talk of Iowa: Mary Swander's podcasts highlight the arts in rural Iowa
October 2020 – Pie + Tornadoes by Buzz Masters, AgArts resident artist, March 2020. Creative Maine (Corn Hill: Inside Outside by Buzz Masters, shown)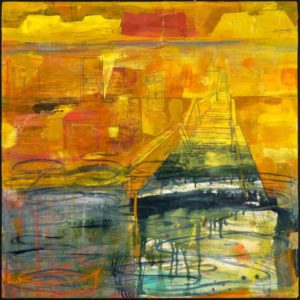 October 2020 – Art meets agriculture in program that invites artists to live on Iowa farms: The Gazette, Cedar Rapids
June 2020 – Mary Swander's interview with Jim Larew of KICI-LP Radio's TEO — Teaching Each Other
May 2018 – Talk of Iowa on Iowa Public Radio – AgArts Promotes Intersection of Agriculture and Art
April 2015 – Harvest Public Media video on Mary Swander's "Map of My Kingdom".

August 2014 – Harvest Public Media piece on arts and agriculture including Fred Kirschenmann, Mary Swander, and AgArts
Media Contacts:
For media inquiries, please contact Mary Swander at swandermary@gmail.com