2019: Jean Graham, graphic artist, at the Anna and Dave Geyer Farm and Land Alliance Folk School 
BUY GRAHAM'S FARM ART ZINE HERE.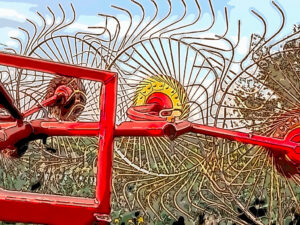 Please do not send to others after purchase. Every person must buy their own copy to view.
See a sample of the Zine below.
After her residency at the Anna and Dave Geyer farm in southeast Iowa, Jean Graham created a 119-page Zine, "Farm, Sweet (Diversified) Farm: an AgArts Residency."
Graham wrote, "As I drove through the wildflowers and gorgeous green oceans of corn and soybeans, I wondered why people call this flyover country.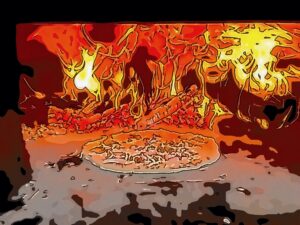 Monocrop still reigns, but the Geyers brilliantly diversify in order to farm, nurture the land, and cultivate community. I learned about their sustainable farming practices and was enchanted with the farm implements that seemed like big kinetic sculpture. Their acres of wetland and prairie help support pollinators and wildlife. And their wood-fired pizza nights and Land Alliance Folk School bring people together from miles around."
Purchase Graham's digital Zine for yourself and your friends for only $15 each, HERE. For a gift, click on "Buy This", then at the email box, click on the gift box icon.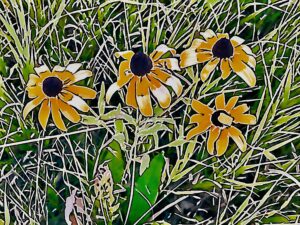 Kayt Sunwood wrote:  Everyone who loves the land, artists, art, nature, people, as well as exquisitely articulated interwoven connections between them, will be captivated by this Zine masterpiece! I LOVE every image and word of this 119-page engagingly magnificent Zine.
See a short video about Graham's Zine at the AgArts USA YouTube Channel here.
Annie Chapman Brewer at Whiterock Conservancy
River House on the Prairie for Solo Horn & Wildlife Accompaniment
2020: Artist Buzz Masters at Whiterock Conservancy
Pie+Tornadoes from Creative Maine, by AgArts artist-in-residence Buzz Masters. Shown is Out of the Blue by Buzz Masters.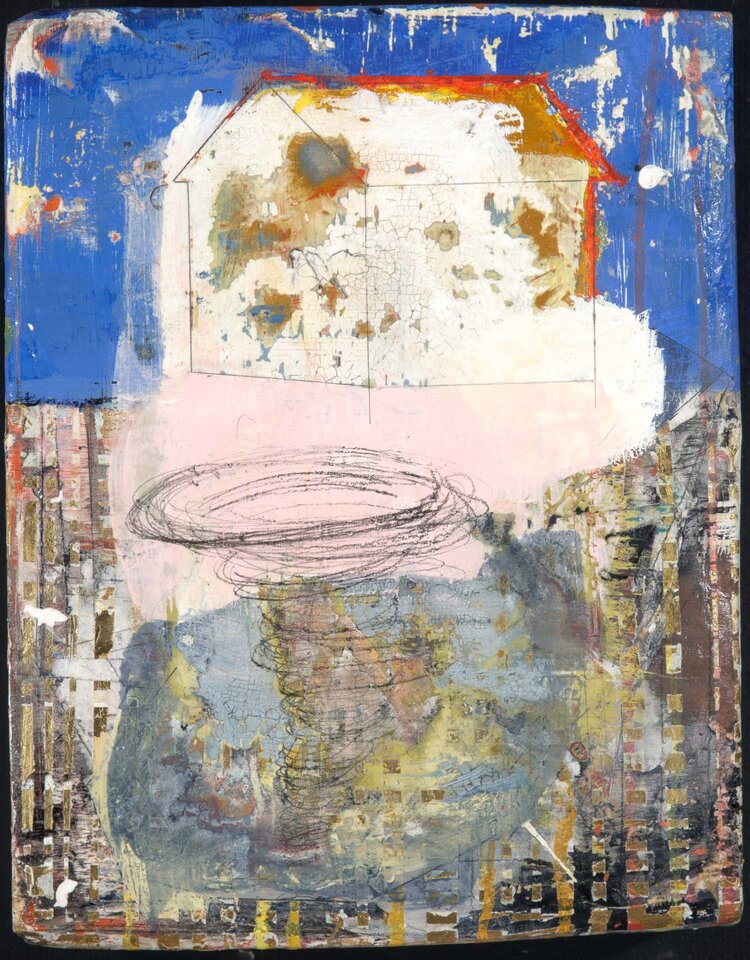 2018: Irish musicians Connor Keane and Plunkett O'Toole at the New Hope Farm, Dubuque, IA
Farm to Artist Residency FINAL
2019: The Gouide-Averill Family, at Whiterock Conservancy.
Writer Thomas Fox Averill, writer Jeffrey Goudie, musician Alex Goudie-Averill, dancer Ellie Goudie-Averill
See video: http://example.com/wp-content/uploads/videos/vid1.mp4