AgArts is a nonprofit organization that seeks to imagine and promote healthy food systems through the arts. AgArts places artists – writers, visual, theatre and performing artists, dancers, and musicians – on farms for residencies of one to four weeks.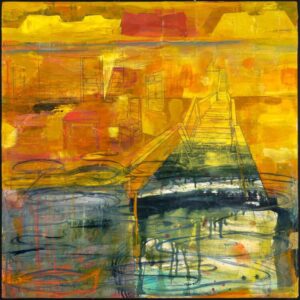 We encourage the artists to get to know the farmers, explore and educate themselves about their issues, then create a piece that addresses those issues. Artists would be expected to exhibit or perform this work in a location near their home residence.
AgArts works with a number of farms that host artists, and our nonprofit grants residencies based upon available funding.  Please explore our website and the past residencies to familiarize yourself with our mission. We look forward to hearing about your work and your ideas.
Art work by Buzz Masters.
Residency application for artists 
Residency application for farmers