Featuring Mary Swander, author of the drama, Vang, and Joseph Deng Malual, one of the farmers featured in Vang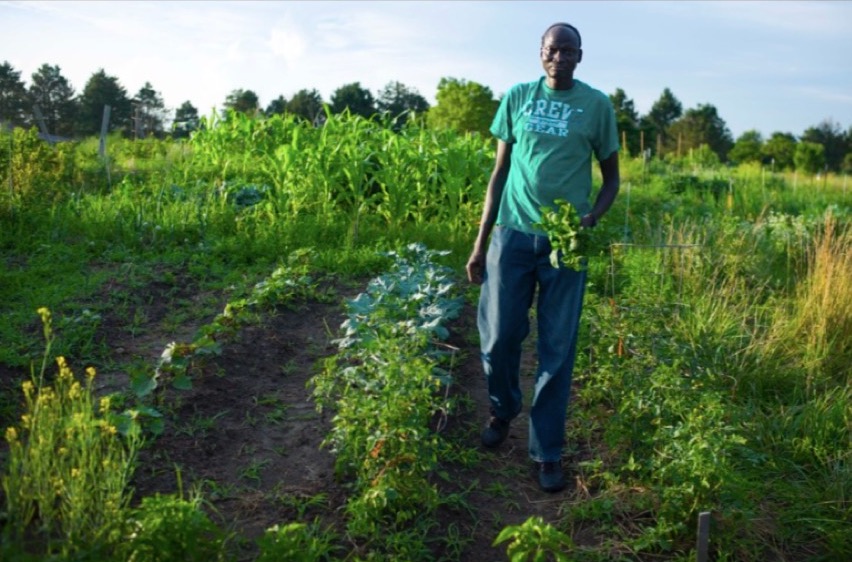 Join the National Czech and Slovak Museum and Library for a virtual program about recent immigrant farmers, Thursday, July 22, 2021 at 7pm. Register to attend HERE.
Award-winning author Mary Swander will be joined by Joseph Deng Malual, who works for the University of Illinois as an Extension Specialist in Community and Economic Development. They will discuss various types of immigrant famers and why and how they come to the U.S., their importance to the U.S. food system, and the challenges these farmers face, from land access to discrimination. They will also speak to the revitalization of farmers' markets, local restaurants and downtown businesses by immigrants.
The talk, with Q & A, will be in anticipation of the live performance of Vang on Sunday, October 24 at 6pm at the Czech and Slovak Museum in Cedar Rapids, Iowa. Vang is a drama featuring the stories of recent immigrant famers from four continents, written by Swander. Vang captures the struggles of families from Laos, Sudan, Mexico and the Netherlands, and describes their survival skills and intense desire to return to the land.
Photos, by Pulitzer Prize-winning photographer Deni Chamberlin, accompany the drama.
Malual's experience is one of the stories told in the drama.
Register to attend HERE.
Watch for information on attending the October 24 live performance of Vang.