The National Czech and Slovak Museum and Library will present award-winning author Mary Swander's play, Vang, on Sunday, October 24 at 6:00pm. Vang is produced by Swander Woman Productions, a theatre company that creates and tours dramatic performances focused on food, farming and the larger rural environment.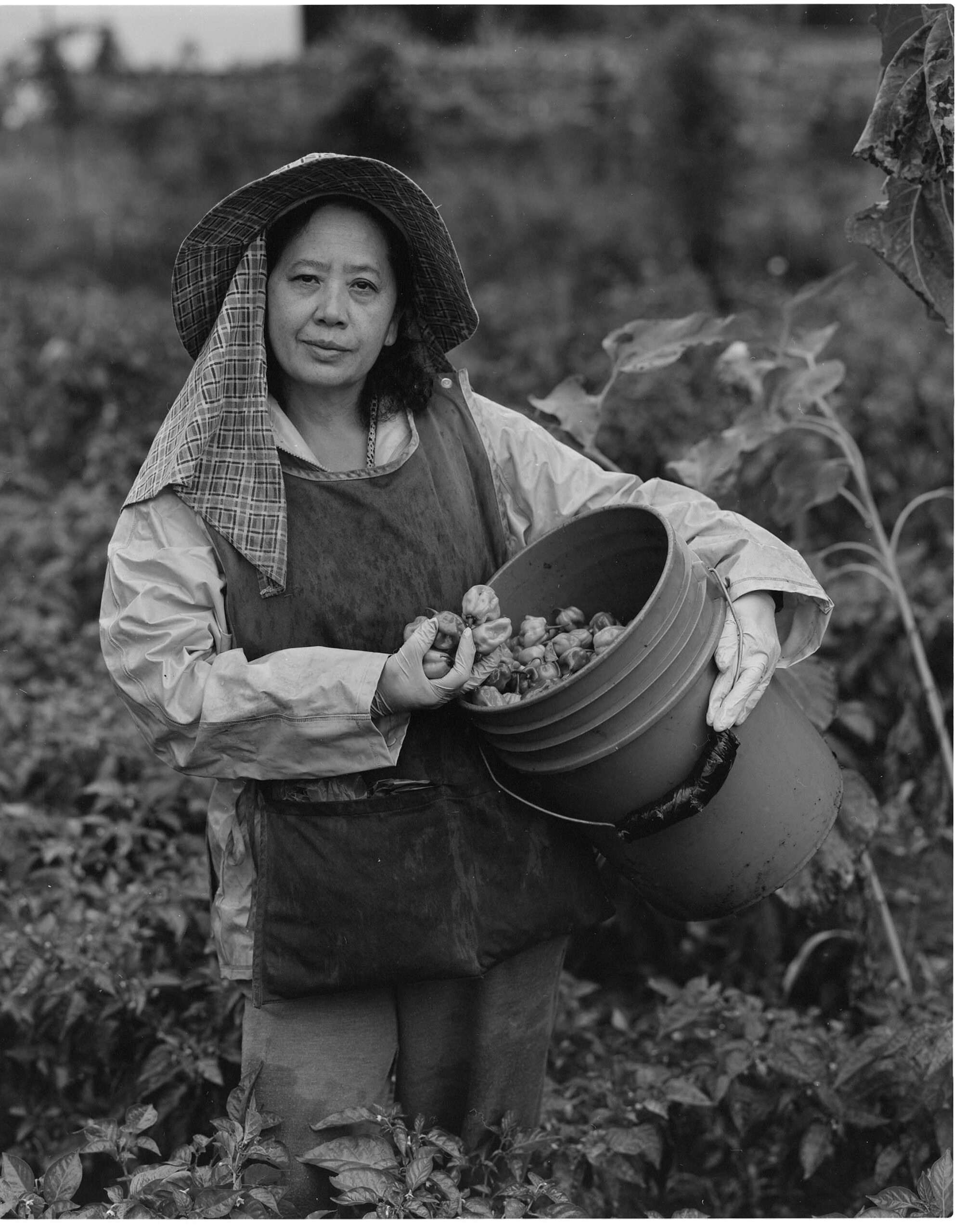 A Hmong family who fled Communist bullets and wild tigers through the jungle of Laos and across the Mekong River to the refugee camp in Thailand. A Sudanese man who was thrown into prison in Ethiopia for helping the Lost Boys and was left gasping for air through a crack under the door. A Mexican woman who taught herself English by looking up the meaning of the profane words that were hurled at her at her first job in a meat packing plant. A Dutch boy, dressed as a cowboy, who put the flag of the Netherlands through the paper shredder and declared, "I am an American."
These are some of the characters brought to life in Vang, a drama about recent immigrant farmers. RSVP here.
Vang is a collaboration between Swander and Pulitzer Prize winning photographer Deni Chamberlin. Swander and Chamberlin documented interviews with the immigrant farmers to create Vang (meaning "garden" or "farm" in Hmong). Swander then wound their words together to form a verbatim play that captures their struggles, survival skills, and journeys to the U.S. While their experiences are unique—some escaping violence, others fleeing poverty, and others embarking on agri-business ventures—all of these immigrants grew up on farms and wanted to once again assume the livelihood that they had known in the past, the work that had formed the foundation of their cultural roots.
Vang will be performed by actors Rip Russell and Amy Johnson Schaefer and feature Chamberlin's photographs. The event is sponsored by CRST International.
Performance Date: Sunday, October 24
Performance Time: 6:00-8:00pm
Location: National Czech and Slovak Museum, 1400 Inspiration Place SW, Cedar Rapids, Iowa
Admission: The event is free and open to the public. Please RSVP here, phone 319-362-8500 x218 or email info@ncsml.org
In addition to serving as the Artistic Director of Swander Woman Productions, Swander is the Executive Director of AgArts, a nonprofit designed to imagine and promote healthy food systems through the arts.
For more information, please contact Touring Director Janine Calsbeek at touringSWP@gmail.com (712.707.2010).