Who's going to get the farm? And what will they do with it?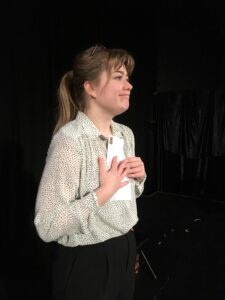 Will your future plans for your land create harmony or strife for your family?
Have you even started to think that far ahead?
See Map of my Kingdom — a drama exploring issues surrounding farmland transition. The one-person play, by Mary Swander and commissioned by Practical Farmers of Iowa, will be screened at Chatterbox Brews in Tekamah, Nebraska on Sunday, Feb. 13 at 2:00pm. Participants may opt to view the play and be part of the Q & A online. The event is sponsored by the Center for Rural Affairs.
The compelling one-hour play tells farmers' stories, hopes and challenges. Audience members will learn about farmland transition, why it's important to begin thinking about it, and how to start conversations about this potentially sensitive issue. 
Join the Center for Rural Affairs for a screening of Map of my Kingdom, featuring actor Cora Vander Broek, with an introduction, talkback and Q & A by award-winning author and playwright Swander.
REGISTRATION is required by Feb. 11. For info and the registration link, click here.
The Center recommends that all participants wear face masks at indoor events.
Questions? Contact Cait Caughey at caitc@cfra.org or 402.380.5192. Chatterbox Brews is located at 203 S. 13th St. in Tekamah.
The project is funded by a U.S. Department of Agriculture Beginning Farmer and Rancher grant. There is no charge to attend.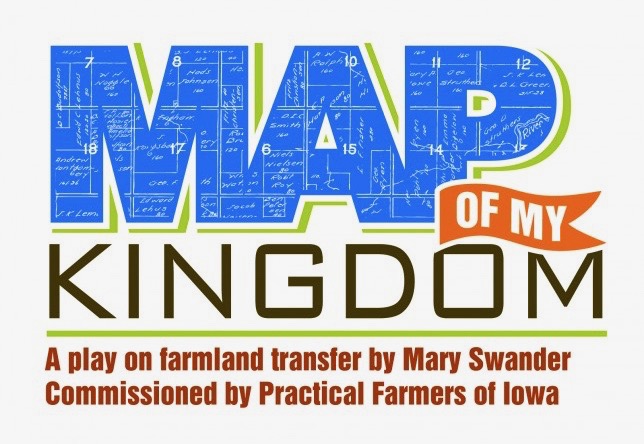 • "Dynamic and thought-provoking." — Katherine Correll, Downtown Colorado Inc.
• "A must-see play! Powerful, moving, timely, hopeful. It should be performed in every rural community concerned about land, property and business transition." — Randy Lukasiewicz, Omaha
• "The play had a way of getting people to think more broadly about land transition and to be more respectful of everyone's views involved in their situation." — Tom Thaden, Iowa Farm Business Association
• "These stories are moving and engaging and remind us that we all share responsibility for the health of the land… This is art serving its purpose in a meaningful way." – Susan Wolverton, Professor of Theatre, Coe College
• "Mary Swander and her troupe of actors are consummate professionals." – Keri Smith-Norman, Mayo Clinic
• "It's easier to talk to your children about sex than farmland transition." – An Iowa farmer