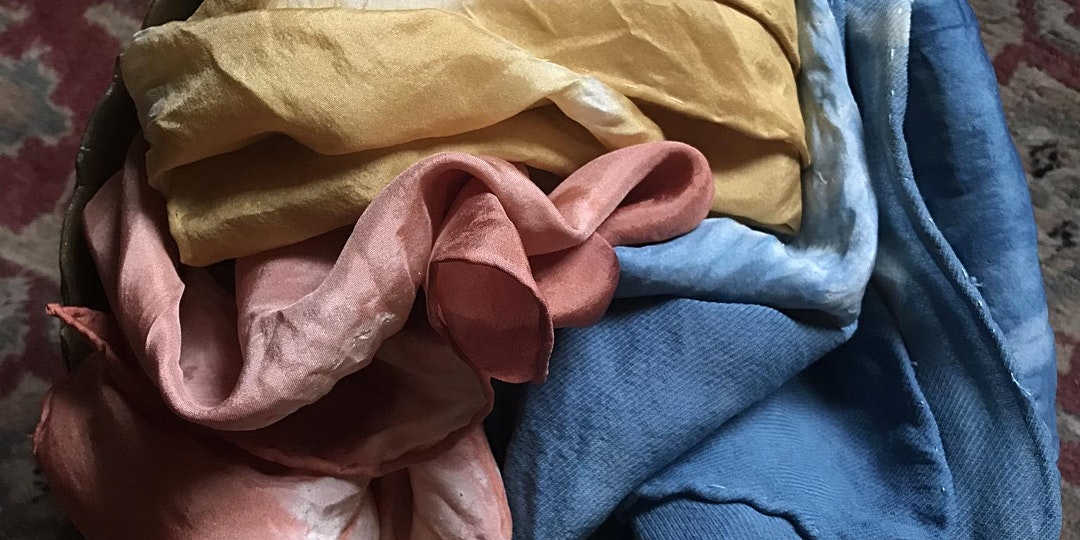 Brighten up your winter by learning natural dye techniques at home!
Join us to learn natural dyeing at home in this virtual four-week class presented by Lesley Darling. Over the first three weeks, we will cover beginner's topics including shibori, how to make a dye bath, bundle dyeing, mordanting cotton, and more! Lesley will send out kits for each student. Students will create at least 3 projects, combining the provided kit with common household materials. Kit fees are covered in the cost of the class.
Projects may be completed at any time between classes, and during the last class we will share our results and continue discussion. Students are encouraged to start saving onion skins upon registration (red and yellow)! We will discuss other necessary materials during the first week of class, so don't rush out to buy anything!
Week 1: Feb. 6, 10am-noon: Shibori techniques with madder.
Week 2: Feb. 13, 10am-noon: Bundle dyeing on silk.
Week 3: Feb. 20, 10am-noon: Mordanting cotton.
Week 4: Feb. 27, 10am-noon: Final discussion and follow-up.
Classes will be conducted via Zoom and recorded for those who need to miss a class. Kits are not available to ship internationally, but students located outside of the US are encouraged to get in touch with us and we can discuss local sourcing and other options!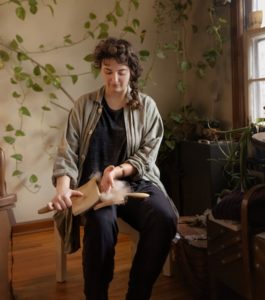 Lesley will mail out kits 1 week prior to class beginning so early registration is recommended. Students who register by Jan. 29 should have their kits by the start of the class. Students who register later may not have their kits for the first class, but will be easily able to catch up. Please note that we are not responsible for pandemic-related shipping delays. All packages will ship USPS.
Instructor Lesley Darling is a Midwest-based fiber artist with international experience and 7+ years of textile practice.
Sponsored by Land Alliance Folk School and by AgArts, a non-profit designed to imagine and promote a healthy food system through the arts. $159. REGISTER FOR THIS CLASS