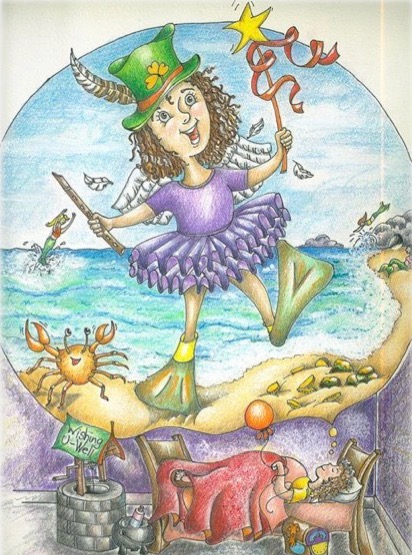 AgArts Circle will meet virtually Thursday, June 10 at 7pm CDT.
Levi Lyle will share news about his recent book of poetry, and tell about his farm. He will share photos, a poem or two, and some music. Hopefully we'll get a peek at his berries!
And from Ann Wolf, we'll learn about Midwest Healthy Ag, a project of Regeneration Midwest. A group of farmers and researchers are conducting a series of site visits and interviews in Midwest rural counties. Can farming be profitable for the farmer and still build healthy soil? What are the connections between healthy farms, healthy people and healthy communities? Also, Ann Wolf and Barbara Carroll began Moon Hollow Enterprises LLC in 2009 to connect creativity and learning, specifically storytelling for children. Molly's Mermaid Wish (illustration here) was written by Carroll and illustrated by Wolf.
AgArts Circle meetings will be held the second Thursday of each month.
AgArts Circle was inspired by Mary Swander at the Practical Farmers of Iowa 2021 online conference. AgArts Circle connects people who mutually support each other in endeavors in the arts and agriculture.
Interested? For the link, email Janine at touringSWP@gmail.com.